October 25th 12:30-3:00 Wrist Bands $15
September Star Students!
CONGRATULATIONS!!! STUDENT COUNCIL 2019-2020
PRESIDENT
Liliana Garden
VICE PRESIDENT
Reason Stanfill
TREASURER
Bella Roberson
SECRETARY
Caleb Griffin
2nd Grade Reps
Bryant Wood
Annie Bryars
3rd Grade Reps
MarissaButler
Sam Bettin
4th Grade Reps
Alli Vinson
Reagan Crukshannk
5th Grade Reps
Christian Beale
Max Ladnier
We have started a NEW AR Program with our students this year!!! Ask them to look at their Reading TAGS!!!
Each month a new tag will be given to the students who meet their goals!!!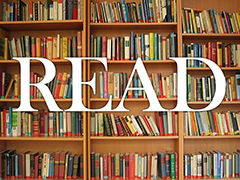 Mrs. Coulter's class had 100% make their Reading Goal!!!
Please Welcome Sandra Morris to Dauphin Island!
Mrs. Morris is our new 3rd Grade Teacher
| | |
| --- | --- |
| WELCOME TO DAUPHIN ISLAND ELEMENTARY SCHOOL &nb... | |
---
---
| | |
| --- | --- |
| Supply List Kindergarten > 4 glue sticks > 1 bottle of Elmer's glue > 2-24 count crayons > 1... | |
---
| | |
| --- | --- |
| What to Wear @ Dauphin Island Elementary | |
---
| | |
| --- | --- |
| Supply List First Grade > 4 glue sticks > 1 bottle of Elmer's glue > 2-24 count crayons >... | |
---
| | |
| --- | --- |
| Supply List Second Grade 1 Box of 24 count Crayola Crayons Dry eraser Dry erase markers (red, blue, green,... | |
---
| | |
| --- | --- |
| Supply List Grade 3 >2 packs wide ruled notebook paper >4 dozen good quality #2 pencils >1 pack colored... | |
---
| | |
| --- | --- |
| Supply List Grade 4 >2 dozen good quality #2 pencils-pre-sharpened "please" >1 (12 pack) colored... | |
---
| | |
| --- | --- |
| Supply List Grade 5 >1 Flash drive to save documents >6 dozen Ticonderoga #2 Pencils >1 pack colored pencils... | |
---
| | |
| --- | --- |
| The following students exhibited great sportsmanship! | |
---
| | |
| --- | --- |
| Yummy Fruits from around the world!! | |
---
---
| | |
| --- | --- |
| What happens to a barrier Island after a storm? | |
---
| | |
| --- | --- |
| We had nearly 60 Grandparents and parents eat with our students on Grandparents Luncheon Day! | |
---
| | |
| --- | --- |
| Mrs. Coulter's class counts seeds!!! | |
---
| | |
| --- | --- |
| More carving and counting of the pumpkin seeds! | |
---
---
---
| | |
| --- | --- |
| The Chief gives Icees and Smarties to Character Winners!!! | |
---
| | |
| --- | --- |
| Thank you Representative Sessions for your generous donation to Dauphin Island Elementary School!!!! We are grateful to you for... | |
---
---
---
---
| | |
| --- | --- |
| Our Gardners are the BEST! | |
---
---
| | |
| --- | --- |
| We are so excited as a district to begin this school year on the right track. We were blessed with great speakers who had our... | |
---
| | |
| --- | --- |
| Mrs. Coulter's class is ready for the first grade!!!! | |
---
| | |
| --- | --- |
| The Church feeds our bodies and our souls! | |
---
| | |
| --- | --- |
| Mrs. Dolbare's class had a great first day of school today!! | |
---
| | |
| --- | --- |
| What time does school start and end? | |
---
| | |
| --- | --- |
| Come watch the best movies on the beach! | |
---
---
| | |
| --- | --- |
| Classes study Botany and local plants in the garden! | |
---
| | |
| --- | --- |
| PLEASE MARK YOUR CALENDAR September 3 Labor Day No School September 10 Open House 6:00-8:00 September... | |
---
| | |
| --- | --- |
| Parent Meeting Schedule Kindergarten Tuesday, August 7, 2018 (3:15) First Grade ... | |
---
| | |
| --- | --- |
| Parent Meeting Schedule Kindergarten Tuesday, August 7, 2018 (3:15) First Grade ... | |
---
| | |
| --- | --- |
| Our new T-Shirt for the 2018-2019 School Year! | |
---
---
| | |
| --- | --- |
| We all shop for groceries, sometimes two or three times a week –- or more. Now turn those shopping trip into easy cash... | |
---
| | |
| --- | --- |
| Provides books to Island children ages 5 & under | |
---